Forearm Crutch Tip 5/8", Gray, Pair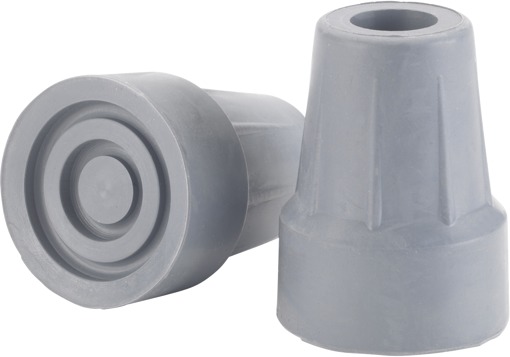 Manufacturer:
Drive Medical
Category:
Mobility Accessories & Replacement Parts
Ships Direct From Manufacturer

Description:
Revitalize your cane or crutch with replacement tips from Drive Medical. Use over time can wear out the tip of your mobility aid, making it unsafe. But an easily installed replacement cane tip makes it like new! Available in a number of options - even glow-in-the-dark for enhanced safety in low light conditions - Drive tips fit your cane or crutch perfectly.
Features and Benefits
Safely replaces worn tips on your 5/8" diameter forearm crutches
Compatible with most manufacturers' forearm crutches
Easy to install


Warranty: N/A
Model # rtl10441, rtl10441b