Bariatric Bedding in a Box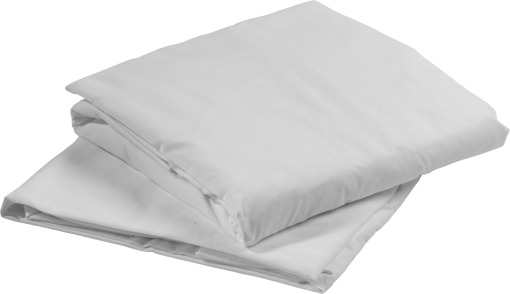 Manufacturer:
Drive Medical
Product Code:
15030hbl-3684
Ships Direct From Manufacturer

Description:
The Fitted Sheet from Drive Medical is perfect for use with manual, semi-electric and full electric beds. The set includes two comfortable, machine washable cotton/polyester blend fitted sheets. The sheets are available in your choice of extended length (36"x84"x8") or extended width (42"x80"x8") sizes to best fit your bed with an 8" thick mattress.
Features and Benefits
Perfect for use with manual, semi-electric, and full electric beds
Contains 2 fitted sheets that are ideal for deep extended-length or extended-width hospital and homecare beds with 8" thick mattresses
Sheets are made of a high quality cotton and polyester blend
All components are machine washable
No ironing required

Product Specifications
Actual Product Weight: 0.25 lbs
Overall Product Height: 8"
Overall Product Length: 36"(15030hbl-3684), 42"(15030hbl-4280)
Overall Product Width: 84"(15030hbl-3684), 80"(15030hbl-4280)
Primary Product Color: White
Primary Product Material: 50/50 Cotton/Polyester Blend
Warranty: 5 Year Limited
Model # 15030hbl-3684, 15030hbl-4280