PrimeMat 2.0 Impact Reduction Fall Mat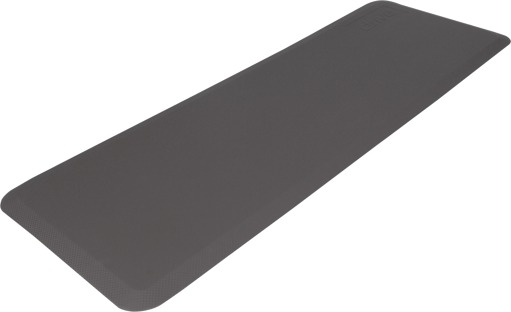 Manufacturer:
Drive Medical
Ships Direct From Manufacturer

Description:
The PrimeMat 2.0 is the ideal choice as part of a comprehensive fall prevention program for providing a safe environment for patients at high risk of falling out of bed. High quality molded Polyurethane foam inner core construction provides maximum absorption and rebound to reduce impact in the event of a fall. The mat's tapered, beveled edges allow equipment to roll over with ease and its non-slip bottom keeps the mat secure to help prevent accidental tripping. The embossed non-slip PVC leather-look top cover is not only attractive but extremely durable and puncture resistant. Non-slip pattern helps minimize slipping and is easy to clean with mild soap and water. Available in Brown or Gray color.
Features and Benefits
Full 72" length provides maximum coverage alongside bed
Tough and lightweight - Mats are constructed from high quality molded Polyurethane foam inner core to provide maximum absorption and rebound to reduce impact in the event of a fall
Passed 5 foot "Egg Drop Test" - an egg was dropped from 5 feet above the mat without damage
Low Profile with tapered edges allow equipment such as overbed tables or patient lifts to roll over easily
Anti-slip bottom netting keeps the mat secure to help prevent accidental tripping
Embossed non-slip PVC leather look top is not only attractive but extremely durable and puncture resistant
Non-slip pattern helps minimize slipping and is easy to clean with mild soap and water
Available in two colors - Brown and Gray


Warranty: 1 Year Limited
Model # pm20ba, pm20ga