Gel-U-Seat Lite General Use Gel Cushion with Stretch Cover
This product is no longer available.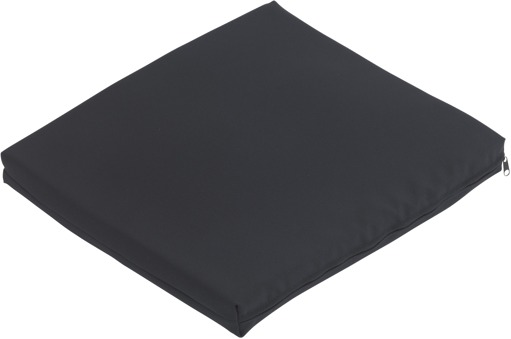 Manufacturer:
Drive Medical
Category:
Wheelchair Accessories
This item is not currently available to order.

Description:
The Gel-U-Seat Lite cushion from Drive and Mason Medical is specifically designed to redistribute pressure to assist in the prevention of pressure ulcers while providing patient comfort by incorporating high-density foam surrounding a dual-chamber gel bladder. The fluid-resistant, low-shear stretch cover includes tie straps to secure to wheelchair.
Features and Benefits
Water-resistant, low-shear stretch nylon cover with tie straps to secure to wheelchair
The Gel-U-Seat Lite cushion is specifically designed to redistribute pressure to assist in the prevention of pressure ulcers while providing patient comfort
Cushion incorporates high-density foam encapsulating a dual-chamber gel bladder

Product Specifications
Actual Product Weight: 3.87 lbs
Cover Material: Fluid Resistant Nylon Top, Waterproof Vinyl Bottom
Overall Product Height: 2"
Primary Product Color: Black
Primary Product Material: Foam
Product Weight Capacity: 275 lbs(8040-1, 8040-10, 8040-2, 8040-3, 8040-4, 8040-5), 500 lbs(8040-6, 8040-7, 8040-8, 8040-9)
Product Weight Capacity: 275 lbs
Warranty: 1 Year Limited
Model # 8040-1, 8040-2, 8040-3, 8040-4, 8040-5, 8040-7, 8040-9
View Product Informational Video