Wheelchair Seat Belt
This product is no longer available.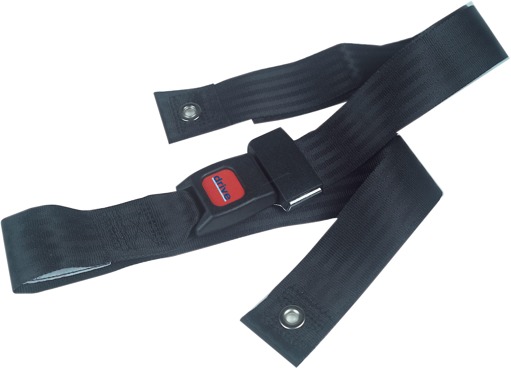 Manufacturer:
Drive Medical
Category:
Wheelchair Accessories
This item is not currently available to order.

Description:
The Seat Belt by Drive Medical can be used with all Drive Medical and other leading manufacturers wheelchairs. This Seat Belt is auto style or closes with hook-and-loop fasteners and provides security and safety for users while in the wheelchair.
Features and Benefits
Universal Seat Belt for use with all Drive and other leading manufacturers wheelchairs

Product Specifications
Overall Product Height: 1"
Overall Product Length: 48"(stds850, stds851), 60"(stds855, stds856)
Overall Product Width: 2"
Primary Product Color: Black
Primary Product Material: Nylon
Warranty: Limited Lifetime
Model # stds850, stds851, stds855, stds856
View Assembly Video - stds856
View Assembly Video - stds855
View Assembly Video - stds851
View Assembly Video - stds850