Cordless Patient Alarm Pad, Pack of 5
This product is no longer available.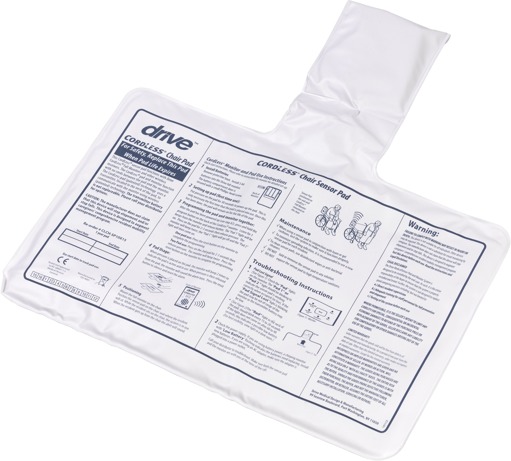 Manufacturer:
Drive Medical
Category:
Fall Prevention
Product Code:
clch-sp10x15
This item is not currently available to order.

Description:
Cordless Sensor Alarm Pads offer Caregivers an efficient method of receiving notification when a resident is getting out of a chair or bed. When the Sensor Pad is paired with a Cordless fall prevention alarm monitor, the pad will trigger the alarm when weight is removed from the pressure pad itself. These totally sealed and impervious to fluids weight-sensitive pressure pads are for use with PrimeGuard Cordless Fall Monitor Alarms.
Features and Benefits
No cords; Reduces tripping hazards and eliminates broken or tangled cords
Portable; Can be placed outside residents room or go with resident in wheelchair
Works with Cordless Fall Monitor Model # FGCLM-100G


Warranty: 1 Year Limited
Model # clbed-sp10x30, clch-sp10x15