Safetycare Floor Matts with Masongard Cover, Bi-Fold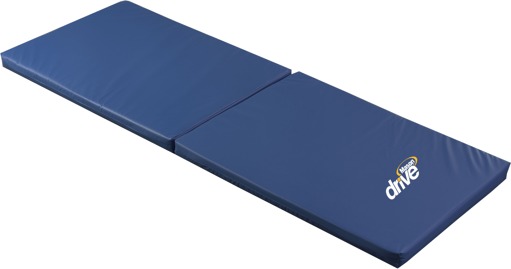 Manufacturer:
Drive Medical
Ships Direct From Manufacturer

Description:
The Safetycare Fall Mat is the ideal choice for providing a safe environment for patients at high risk of falling out of bed. Its high density polyurethane foam construction allows the mat to absorb and redirect impact forces during a fall, reducing injury and providing peace of mind. Plus, the unique Masongard cover waterproof and the whole unit folds in half for compact storage. Comes in four different sizes.
Features and Benefits
Constructed of high-density polyurethane foam
Waterproof Masongard cover
Bi-fold design for easy storage
Comes in four different sizes

Product Specifications
Cover Material: Waterproof Vinyl
Number of Sections: 2
Overall Product Height: 2"(7094-bf, 7095-bf), 3"(7096-bf, 7098-bf)
Overall Product Length: 66"
Overall Product Width: 36"(7094-bf, 7098-bf), 24"(7095-bf, 7096-bf)
Primary Product Color: Blue
Primary Product Material: Foam
Warranty: 1 Year Limited
Model # 7094-bf, 7095-bf