Folding Bed Wedge
This product is no longer available.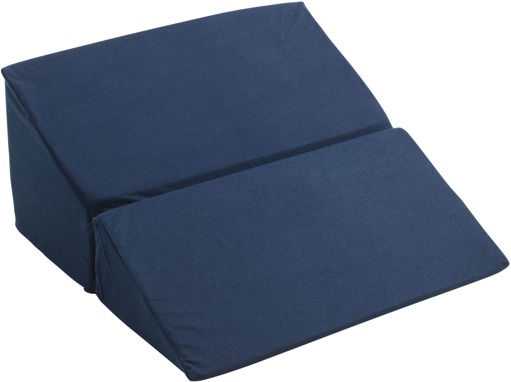 Manufacturer:
Drive Medical
This item is not currently available to order.

Description:
Don't let respiratory, circulation, or back and neck pain prevent you from getting a good night's sleep. Instead, experience the comfort that comes with using a Folding Bed Wedge from Drive Medical. A bed wedge provides a gradual incline to your body when lying down, raising your head and shoulders to alleviate a number of symptoms - even acid reflux, GERD and heartburn. Many even see improvement with snoring. Wedges are available in three heights to select the one that best meets your needs. Each one folds neatly for compact storage and includes a removable cover for easy cleaning. Available in 7, 10, or 12 inch heights. Improve your sleep with a Folding Bed Wedge from Drive.
Features and Benefits
Bed wedges are designed to help elevate and support the neck
Helps to relieve discomfort associated with respiratory problems, poor circulation, and back or neck pain
Folds for convenient storage

Product Specifications
Overall Product Height: 7"(rtl3825), 10"(rtl3826), 12"(rtl3827
Overall Product Length: 23"
Overall Product Width: 23"
Primary Product Color: White
Primary Product Material: Foam
Warranty: 1 Year Limited
Model # rtl3825, rtl3826, rtl3827
View Product Informational Video