Steel Oxygen Cylinder Rack
This product is no longer available.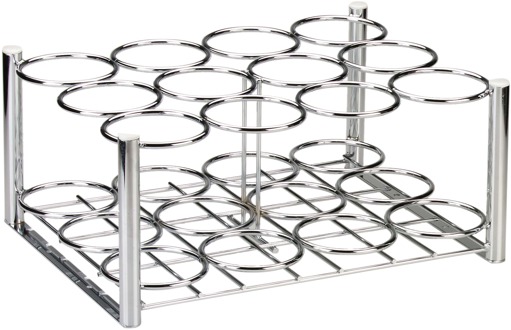 Manufacturer:
Drive Medical
This item is not currently available to order.

Description:
This Chrome Plated Steel Oxygen Cylinder Rack from Drive Medical is a secure way to transport or store multiple oxygen cylinders. Available in three different configurations supporting either D/E or M6 Cylinders, there is a right choice for you. The rack even comes with mounting brackets on the underside so that it can be installed in a truck.
Features and Benefits
Chrome Plated Steel
Mounting brackets on bottom for in truck installation
Heavy duty welded construction

Product Specifications
Fits Cylinders: D and E(18111, 18112), M6(18113)
Overall Product Height: 16.75"(18111), 10"(18112), 10.5"(18113)
Overall Product Length: 10.88"(18111), 21.5"(18112), 17"(18113)
Overall Product Width: 9.75"(18111), 17"(18112), 13"(18113)
Primary Product Color: Chrome
Primary Product Material: Alloy Carbon Steel
Warranty: Limited Lifetime
Model # 18111, 18112, 18113