Economy Oxygen 6 Cylinder Rack
This product is no longer available.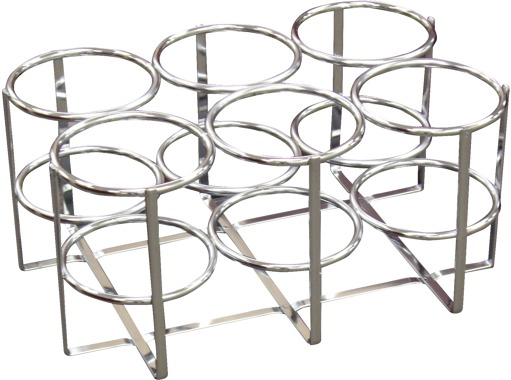 Manufacturer:
Drive Medical
This item is not currently available to order.

Description:
This Oxygen Cylinder Rack from Drive Medical is a perfect economical choice for storing multiple oxygen cylinders in the home. This rack securely holds 6 oxygen cylinders, and is available in two sizes to fit E, D, C cylinders or M6 cylinders.
Features and Benefits
Lightweight and perfect for patients homes
Chrome finish

Product Specifications
Actual Product Weight: 3.69 lbs(18114), 2.52 lbs(18116)
Fits Cylinders: E, D, and C(18114), M6(18116)
Overall Product Height: 16.2"(18114), 12.6"(18116)
Overall Product Length: 11"(18114), 8.2"(18116)
Overall Product Width: 9.6"(18114), 6.4"(18116)
Primary Product Color: Chrome
Primary Product Material: Alloy Carbon Steel
Warranty: Limited Lifetime
Model # 18114, 18116