ComfortFit Deluxe Cushion for Full Face CPAP Mask
This product is no longer available.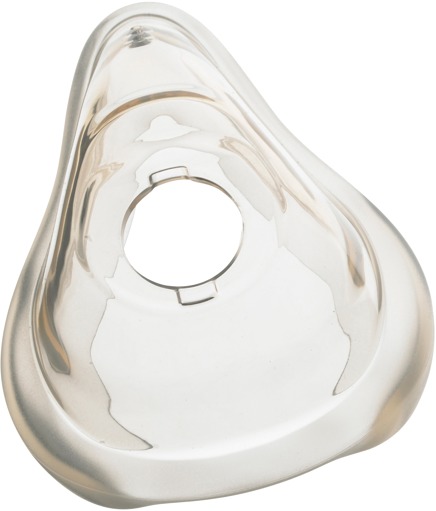 Manufacturer:
Drive Medical
This item is not currently available to order.

Description:
The replacement cushion for Drive Medical ComfortFit Masks is necessary to keep your sleep therapy fully functional. An old pad for the ComfortFit Full Face CPAP Mask can reduce the effectiveness of your sleep therapy. Over time, the pad can lose its size and shape, which can cause a leak in the mask. It is recommended that the pad is replaced about once a month to maintain proper hygiene and therapy delivery.
Features and Benefits
Replacement cushion for ComfortFit Full Face CPAP Masks

Product Specifications
Actual Product Weight: 0.2 lbs
Overall Product Height: 4.5"(b10343-001, b10345-001), 7.5"(b10344-001)
Overall Product Length: 2.5"(b10343-001), 7"(b10344-001), 3.5"(b10345-001)
Overall Product Width: 1.5"(b10343-001), 2"(b10344-001), 2.5"(b10345-001)
Primary Product Color: Clear
Primary Product Material: Silicone
Warranty: Limited Lifetime
Model # b10343-001, b10344-001, b10345-001