PulmoNeb LT Compressor Nebulizer System
This product is no longer available.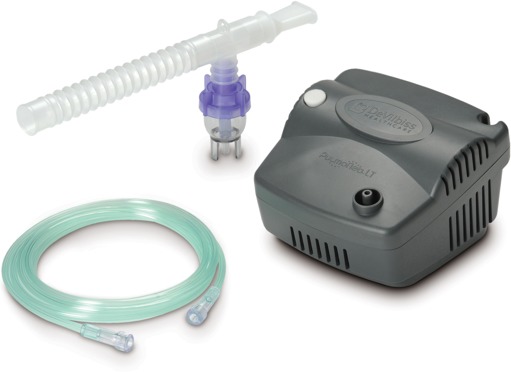 Manufacturer:
Drive Medical
This item is not currently available to order.

Description:
Exceptionally small and lightweight compressor offering optimal performance with the VixOne disposable nebulizer (included). This advanced yet affordable system was developed to exceed expectations by delivering superior performance.
Features and Benefits
Small footprint and lightweight design make it easy to store and an ideal travel companion
Darker body color maintains its appearance after a prolonged period of use
Ball bearing connecting rod design equips the unit for years of dependable performance
Internal wire guides eliminate interference with moving parts increasing reliability


Warranty: 5 Year Limited
Model # 3655lt, 3655ltr