iFill Personal Oxygen Station with Integrated 870 Post Valve and Case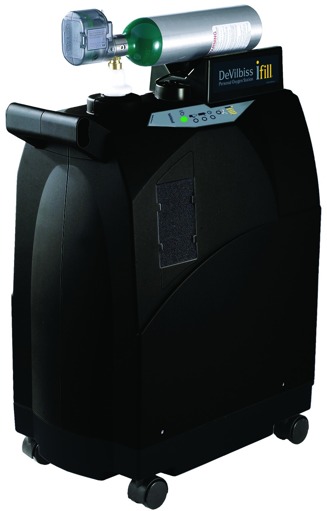 Manufacturer:
Drive Medical
Category:
Transfill Systems
Ships Direct From Manufacturer

Description:
The redesigned DeVilbiss iFill Personal Oxygen Station was updated with improved reliability and durability in mind. The iFill represents the latest in portable oxygen convenience, providing unmatched flexibility and ease of use. The iFill unit extracts purified oxygen from room air using oxygen concentrator technology and pressurizes it to fill oxygen cylinders. Cylinders are safely, quickly and conveniently filled in your home. The iFill can be placed and used virtually anywhere in the home, minimizing the noise and disruption to daily life.
Features and Benefits
Fills proprietary iFill cylinders; Standard 870 Post Valve, DeVilbiss PulseDose Oxygen Conserving Device or Continuous Flow regulator
Easily tops off partially filled cylinders and automatically shuts off when filling is complete
Control panel light signals when cylinder is filling and when it's full
Ergonomic design with easy-roll casters make iFill easy to move and store when not in use


Warranty: 3 Year Limited
Model # 535d-2c870, 535d-2d870, 535d-2e870, 535d-2m6870