Vacu-Aide QSU Quiet Suction Unit
This product is no longer available.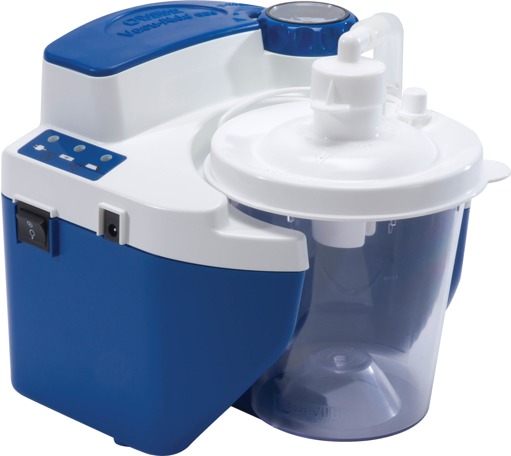 Manufacturer:
Drive Medical
Category:
Suction Machines
This item is not currently available to order.

Description:
For more than half a century, DeVilbiss Healthcare has provided unmatched safety and performance in the airway suction device category. With the Vacu-Aide QSU, DeVilbiss brings you the same reliable, portable operation in a significantly quieter unit. With more than 50% reduction in sound, the Vacu-Aide QSU is the quietest high flow/high suction portable unit on the market, making it a smart choice for patients from neonate to adult.
Features and Benefits
Vacuum adjustment allows for 50–550 mm Hg and a free flow of 27 lpm
Meets American Association for Respiratory Care (AARC) guidelines for neonatal, infant, child and adult homecare suctioning
Can return a patient to a state of comfort quickly; Meets ISO 10079-1:2009 high vacuum, high flow classification
New, innovative container assembly features integrated bacteria filter
Container and filter design maintains appropriate flow rate to meet ISO guidelines
New Integrated gauge and flow regulator with easy-to-turn knob conveniently placed around gauge for easy use and control
Manufactured and tested to ISO10079-1:1999 Standard for Suction Equipment, achieving outstanding performance in Electromagnetic Compatibility Test, Drop Test and Shock Vibration Test, and Excessive Temperature Test


Warranty: 2 Year Limited on Machine; 90 Day Limited on Battery
Model # 7314d-d, 7314d-d-exf, 7314p-d, 7314p-d-exf