IntelliPAP 2 Heated Humidifier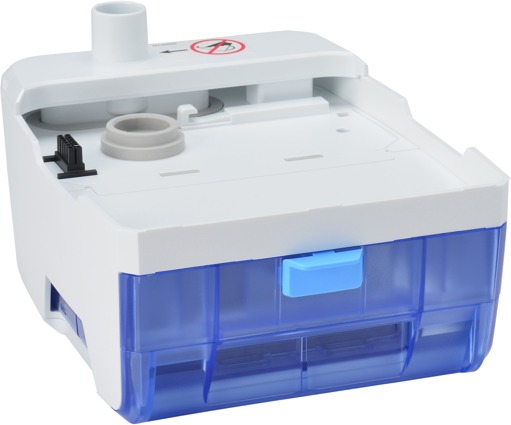 Manufacturer:
Drive Medical
Ships Direct From Manufacturer

Description:
Use the optional heated humidifier to provide additional comfort and humidity for your sleep therapy. Built for durability, the water chamber has a stainless steel heat transfer plate and is constructed of Lexan to make it dishwasher safe. The humidifier chamber is easy to remove and designed to maximize humidity with a larger surface area. DeVilbiss designed the chamber to hold enough water for a full night's sleep and along with the unique baffle design; the water chamber allows the airflow to collect more humidity. Even at the humidifier's highest setting, you can still expect a full 8 hours of humidification.
Features and Benefits
Dishwasher safe
Easy to remove
8 hours at highest humidification setting


Warranty: 3 Year Limited
Model # dv6hh, dv6hhpd