IntelliPAP Standard Plus System
This product is no longer available.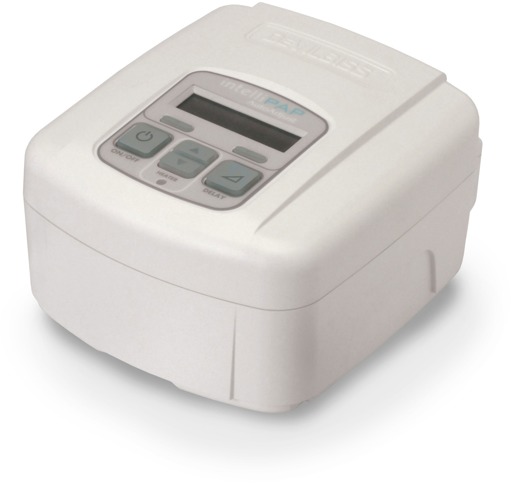 Manufacturer:
Drive Medical
This item is not currently available to order.

Description:
The IntelliPAP Standard Plus is a fixed pressure CPAP with a SmartFlex expiratory relief comfort feature designed for the effective treatment of Obstructive Sleep Apnea. Its robust ergonomic design and its small size make it the ideal travelling companion.
Features and Benefits
AHI and leak reporting
SmartFlex comfort pressure relief
Delay pressure ramp
Among the quietest CPAP units on the market, only 26 dBA
Automatic altitude adjustment up to 9,000 feet
Exceptionally small footprint
Smallest among top-selling CPAP units


Warranty: 3 Year Limited on Machine
Model # dv53d, dv53d-hh, dv53d-hh-ht, dv53d-hh-s