IntelliPAP 2 AutoAdjust CPAP System
This product is no longer available.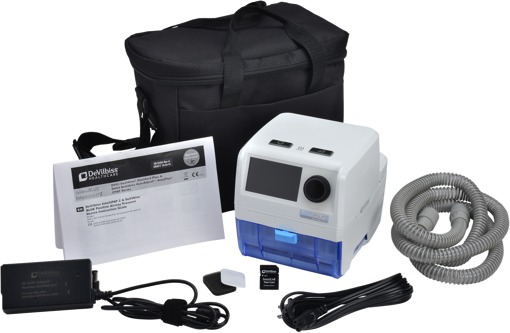 Manufacturer:
Drive Medical
This item is not currently available to order.

Description:
The IntelliPAP 2 was designed with you in mind. The large display allows for a digital clock with built-in wake-up alert functionality. The small footprint (6.1" x 7.6") is smaller than a magazine and saves valuable real estate on the nightstand. The whisper quiet operation of 26.6 dBA is less than the typical sound level of a library. The brightness of the controls and the display can be adjusted independently and have both active and standby brightness settings so it can be bright when you need it and off when you don't. A convenient and discreet carry bag is included with a sleeve for a roller board.
Features and Benefits
Large color display
Clock with wake-up alert function
Compact footprint on nightstand
Auto-Adjusting Pressure
Optional heated humidifier
Optional Pulsedose rainout reduction technology
SmartFlex pressure relief
Bluetooth technology for tracking therapy through SmartLink App


Warranty: 3 Year Limited
Model # dv64d, dv64d-hh, dv64d-hhpd