Serenity CPAP Nasal Mask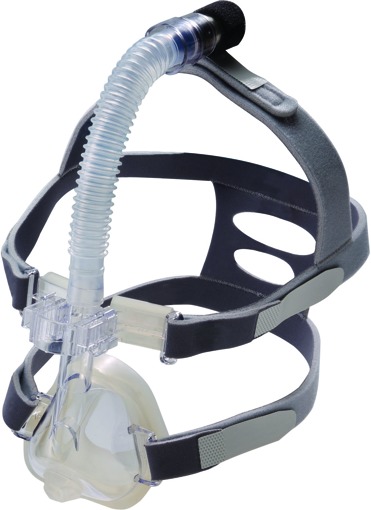 Manufacturer:
Drive Medical
Ships Direct From Manufacturer

Description:
The simple and intuitive design of the lightweight Serenity mask features newly redesigned, easy-to-size headgear and interchangeable cushions and forehead pads in a variety of options, including the new, ultra-soft ComfortTouch cushion. The Serenity is the smart choice in nasal CPAP masks for over-the-head use. The patented adjustable exhalation port increases comfort by allowing the patient to select the direction the air exits the mask – no more blowing on the patient's chest or bed partner. This lightweight mask provides a comfortable, low-pressure seal.
Features and Benefits
Newly redesigned, easy-to-use headgear
Exclusive ComfortTouch mask cushion finish with a non-stick, satin texture, available on both silicone and gel mask cushions
Patented adjustable forehead rest takes pressure off the bridge of the nose for maximum patient comfort
Patented adjustable vent allows patient to direct escaping air away from their chest or bed partner
Snap together components are easy to assemble and disassemble and minimizes likelihood of breakage
Solid and reliable thermoplastic frame will hold up to repeated cleanings
Soft replaceable cushion provides a comfortable low pressure seal. Available in standard and shallow sizes and silicone or gel material
Soft replaceable silicone or gel forehead pads
Tubing runs over the head for improved tubing management and patient comfort
Minimal headgear offers a secure fit and features a quick-release buckle
Supplemental oxygen port


Warranty: 90 Day Limited
Model # 9352d, 9352dr, 9352gr, 9352sr