NasalFit Deluxe EZ CPAP Mask without Headgear
This product is no longer available.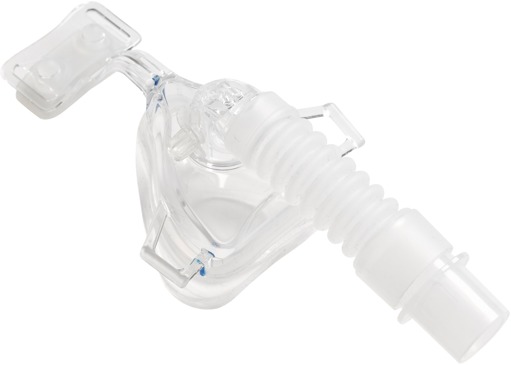 Manufacturer:
Drive Medical
This item is not currently available to order.

Description:
When CPAP therapy is a must, make sure it's as comfortable as it can be with NasalFit Deluxe EZ CPAP masks from Drive medical. The NasalFit Deluxe EZ has a small surface area which minimizes facial contact to help you feel less confined during CPAP therapy, without compromising fit or performance. The NasalFit is available either with or without headgear so you can choose the option that suits you best. Both feature soft silicone cushioning, and the headgear option includes a comfortable forehead plate and is easily adjusted for proper fit and minimal leak during sleep. Both models are available in your choice of three sizes.
Features and Benefits
The NasalFit Deluxe EZ CPAP Mask has a soft silicon cushion, comfortable forehead plate with silicon pad, and a 360 degree rotational elbow; which are designed to increase comfort, compliance, and mask stability
Easy to assemble cushions, and a lightweight streamlined design help to ensure proper fit and minimal leak during sleep
Latex free

Product Specifications
Actual Product Weight: 0.17 lbs
Overall Product Height: 3.57"(Large), 3.52"(Small, Medium)
Overall Product Length: 5.28"(Large), 5.13"(Medium), 3.33"(Small)
Overall Product Width: 3.33"
Primary Product Color: Clear
Primary Product Material: Silicone
Warranty: N/A
Model # 100ndel-nh, 100ndem-nh, 100ndes-nh