Otter Pediatric Bathing System, Soft Fabric
This product is no longer available.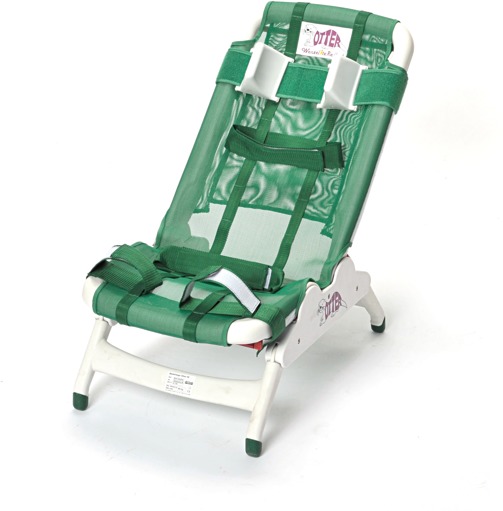 Manufacturer:
Drive Medical
This item is not currently available to order.

Description:
The Otter Pediatric bathing chair provides support and safety for children while bathing. The Otter has an angle adjustable seat and backrest to accommodate each individual's positioning needs. The legs are slip-resistant for safety and can raise the chair an additional 7". The chair has height and width adjustable lateral supports that can be used for positioning the head or trunk.
Features and Benefits
Slip-resistant legs can raise chair up to 7"
Comfortable Fabric that can be removed and machine-washed
Leg Straps control abduction and adduction, and also has adjustable positioning straps for added safety
Folds flat for easy storage and travel
Polyester knit fabric includes a trunk strap to assist in lateral support Features additional padding between the fabric and Otter frame
Angle-adjustable seat and back have five angle adjustments from 0 to 90 degrees
Seat and back Uni-Bars provide one-handed angle adjustments
Adjustments can be made with user seated in chair


Product Weight Capacity: 60 lbs
Warranty: 1 Year Limited
Model # ot 1000 sf, ot 2000 sf, ot 3000 sf