Sports Style Cane Tip
This product is no longer available.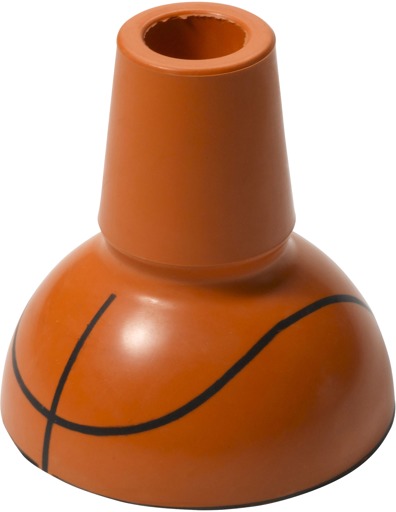 Manufacturer:
Drive Medical
Category:
Mobility Accessories & Replacement Parts
This item is not currently available to order.

Description:
Basketball, Soccer, Golf, and Tennis fans are sure to love the look of these fashionable Sports Ball Cane Tips to help cheer on their favorite pastime. Sports lovers everywhere can enjoy enhancing their walking cane with these highly detailed, expertly crafted Sports Ball Walking Cane Tips. These Sport Cane Tips easily replaces lost or worn out cane tips. They provide a strong grip as well as protection for floor surfaces from cane damage. The Sports Ball Cane Tips fit onto any cane with a diameter of 3/4".
Features and Benefits
This sports ball cane tip has the details of a real basketball, giving the sports lover something to cheer about
Multiple sports ball themes for the ultimate sports fan
Safely replaces worn cane tips
Allows your cane to stand on its own
First most 3/4" diameter canes
Easy to install, no tools required


Warranty: N/A
Model # rtl10384bb, rtl10384gb, rtl10384sb, rtl10384tb