Facility Services
Benefits of Econocare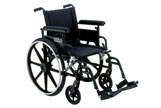 At Econocare, we save our clients time and money. Established as a Group Purchasing Organization, we provide an extensive selection of premium brand name equipment and supplies (both food and non-food items). Our group purchasing power, combined with well-established supplier relationships, allows us to provide your facility with a 10%-30% discount on products & services.
We simplify the purchasing process! Econocare's knowledgeable customer service department expertly handles all purchasing requests and orders. Clients receive computerized lists of supplies, detailing current prices and purchasing history. Web based purchasing tools facilitate the process, allowing you to purchase, track, and manage your spending on-line, at your convenience.
Unique Services: We offer clients specialized programs, such as on-site consultations, training, in-services, and customized services in order to ensure your facility's excellence in operation.
Save More: Request a cost analysis of your current purchases: We'll show you how to increase savings while simplifying the purchasing process.
Programs & Services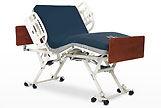 Dietary Contracts

Juice
Fresh
Frozen
Dairy
Bakery
Nutritional

Ware-Washing and laundry
Linen, cubicle curtains, bedspreads and window treatments
Housekeeping and maintenance supplies
Infectious waste disposal
Office supplies and equipment