7305 Series Homecare Suction Unit
This product is no longer available.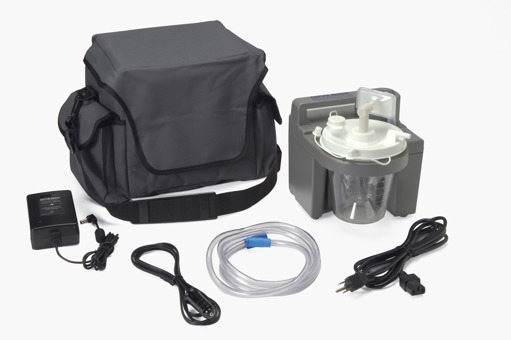 Manufacturer:
Drive Medical
Category:
Suction Machines
Product Code:
7305p-d-exf
This item is not currently available to order.

Description:
DeVilbiss Healthcare has been delivering the best portable suction options for more than 18 years. The 7305 Series Homecare Suction Unit is a compact medical suctioning device which haas been designed for reliable, portable operation. Because of the small size, light weight, and DC operation features, the 7305 Suction Unit is ideal for providing suction in the home or on the go with the DC cord.
Features and Benefits
Vacuum adjustments allow for 80-550 mm Hg and a free flow of 27 lpm
Conveniently placed gauge for easy reading; especially important when precise measurements of vacuum are needed for the pediatric patient
Adjustable Flow Regulator with easy-to-turn knob conveniently placed directly below gauge for easy use and control
Knob has safety lock feature which will not allow the knob to be twisted off
All of the high-performance capabilities are conveniently placed in a small compact package weighing less than 6.3 lbs
The compact design with the high-performance capabilities makes the 7305 series suction unit the smallest and strongest portable suction unit of its kind
Meets the RTCA/DO160D Aircraft Standard as well as the ISO-10079 Suction Standard


Warranty: 2 Year Limited on Machine; 90 Day Limited on Battery
Model # 7305d-d, 7305d-d-exf, 7305p-d, 7305p-d-exf